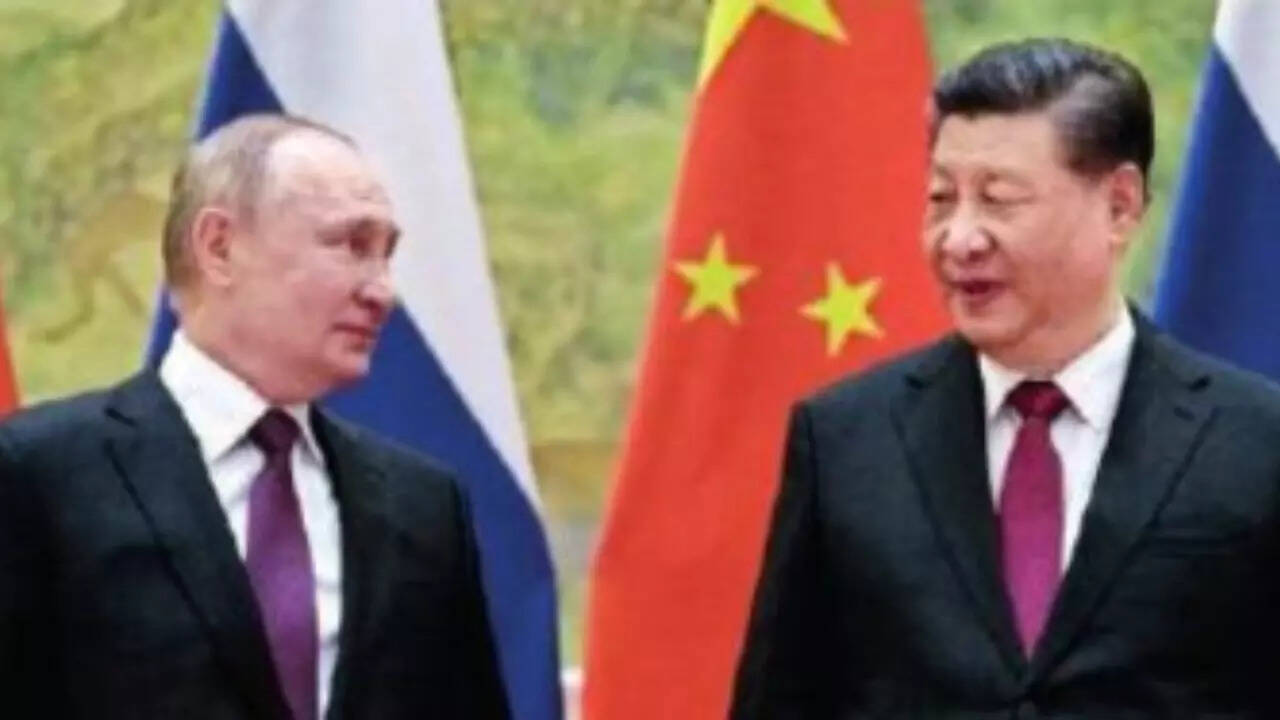 China's top leader
Xi Jinping
will travel to
Russia
to meet Russian President Vladimir Putin next week in a visit that could have broad implications for Moscow's war in
Ukraine
and the troubled relationship between Beijing and Washington. Xi is expected to visit Russia from Monday to Wednesday, China's foreign ministry and the Kremlin said in statements. This will be his first visit to Russia since the country launched its invasion of Ukraine over a year ago.
Xi's trip will be watched closely by the US and Europe who are frustrated with China's diplomatic and economic support for Russia. In recent weeks, the Biden administration has warned that China is considering escalating its support for Russia by providing weapons for it to use in Ukraine, an accusation that Beijing has denied.
China's statement announcing Xi's visit on Friday didn't detail his agenda. A foreign ministry spokesman said Xi would use the visit to increase the "mutual trust and understanding" between the two countries, which he said had "established a new paradigm for international relations. "China would seek to play a mediating role between Russia and Ukraine, spokesman Wang Wenbin said on Friday. "President Xi Jinping's visit to Russia this time is also for peace," Wang said when asked whether Xi would try to push Putin to seek a political settlement with Ukraine. "China's proposition can be summed up in one sentence, which is to persuade peace and promote talks. "
The Kremlin said talks between Putin and Xi would centre on "comprehensive partnership and strategic cooperation" between the two countries.
China has cast itself as a rare neutral party well positioned to negotiate a political settlement between Ukraine and Russia. The country recently released a position paper calling for an end to the war, but the document was widely criticised by Western leaders for lackingconcrete plans and avoiding demands that could hurt China's close ties with Russia.
Xi has sought to burnish his image as a global statesman, most notably with the announcement last week that Beijing had brokered a surprise deal to restore diplomatic relations between Saudi Arabia and Iran. That agreement came after talks in which both sides had expressed a willingness to mend ties. It is unclear whether Xi will also meet or speakseparately with Ukraine President Volodymyr Zelensky.
On Thursday, the foreign ministers of Ukraine and China spoke over the phone in a rare official contact. Dmytro Kuleba, Ukraine's foreign minister, said the two discussed "the principle of territorial integrity. " China said its foreign minister Qin Gang told his Ukrainian counterpart that Beijing would "continue to play a constructive role in bringing an end to the conflict and restoring peace. "
Source link