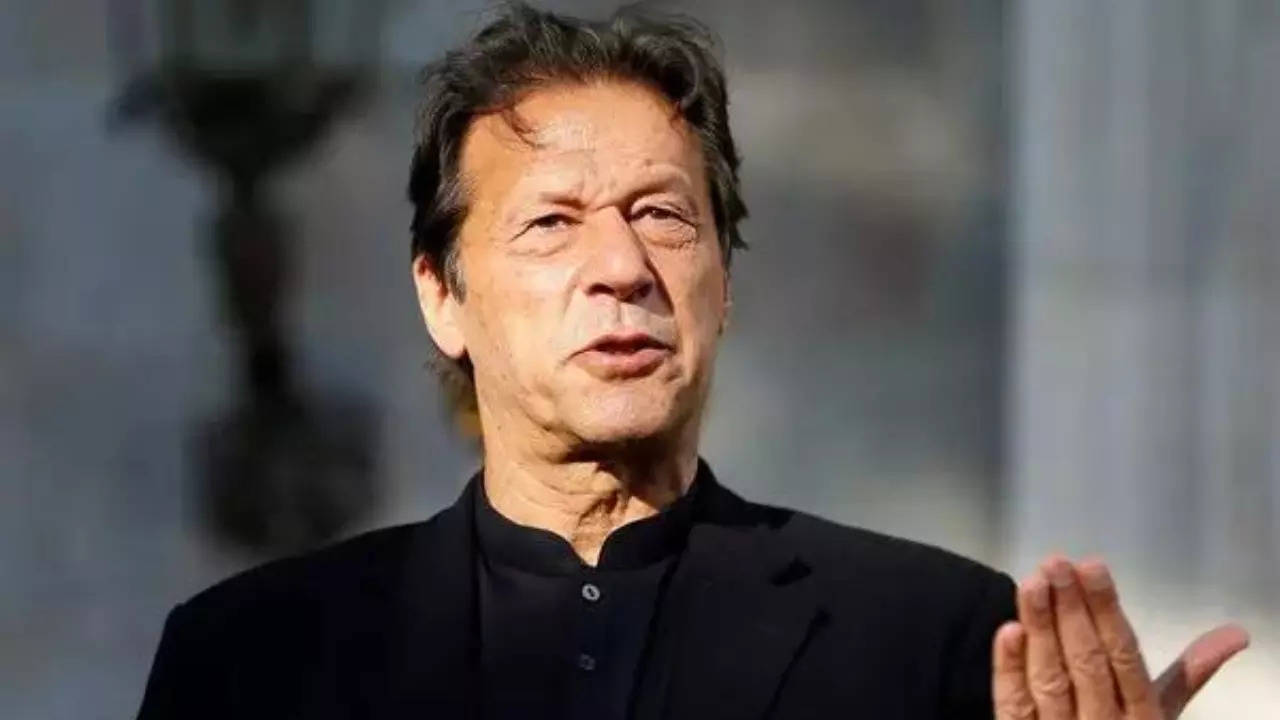 LAHORE: Ousted premier
Imran Khan
will appear before a Pakistani court here on Friday and provide an assurance that he was ready to present himself on Saturday before the judge handling a corruption case against him.
Khan, the 70-year-old
Pakistan
Tehreek-e-Insaf (PTI) chief, has been resisting arrest in the Toshakhana case and is holed up inside his Zaman Park residence here surrounded by hundreds of his supporters, who have fought pitched battles with the police and Rangers over the past few days.
"Imran Khan will come to the Lahore High Court himself and assure the judge that he is ready to go to the Islamabad court," PTI leader Fawad Chaudhry told media persons on Friday, adding that "an undertaking has also been given to the court".
Additional District and Sessions Judge in Islamabad
Zafar Iqbal
had re-issued non-bailable arrest warrants for Khan on February 28 and directed the capital city police to bring him to court by March 18.
While hearing the case, the judge remarked that Khan should surrender unconditionally before seeking any favour from the court.
Khan has skipped several hearings in the case.
Judge Iqbal on Monday re-issued non-bailable arrest warrants for Khan and directed the police to bring him to court by March 18.
However, when the police reached Khan's Zaman Park residence in Lahore to arrest him on Tuesday, they were met with resistance, leading to two-day pitched battles between PTI supporters and law enforcement agencies. The clashes ultimately subsided after the courts intervened on Wednesday.
Ahead of the hearing in LHC on Friday, Chaudhry tweeted that both parties had "agreed to resolve the issues" and the agreed solution will be presented in court.
Khan has been in the crosshairs for buying gifts, including an expensive Graff wristwatch he had received as the premier at a discounted price from the state depository called Toshakhana, and selling them for profit.
Established in 1974, the Toshakhana is a department under the administrative control of the Cabinet Division and stores precious gifts given to rulers, parliamentarians, bureaucrats, and officials by heads of other governments and states and foreign dignitaries.
According to Khan, he was facing over 80 different cases in various courts across Pakistan.
Khan was ousted from power in April last year after losing a no-confidence vote, which he alleged was part of a US-led conspiracy targeting him because of his independent foreign policy decisions on Russia, China, and Afghanistan.
Since his ouster, Khan has been asking for early elections to oust what he termed an "imported government" led by prime minister
Shehbaz Sharif
.
Sharif has maintained that elections will be held later this year once the parliament completes its five-year tenure.
Source link