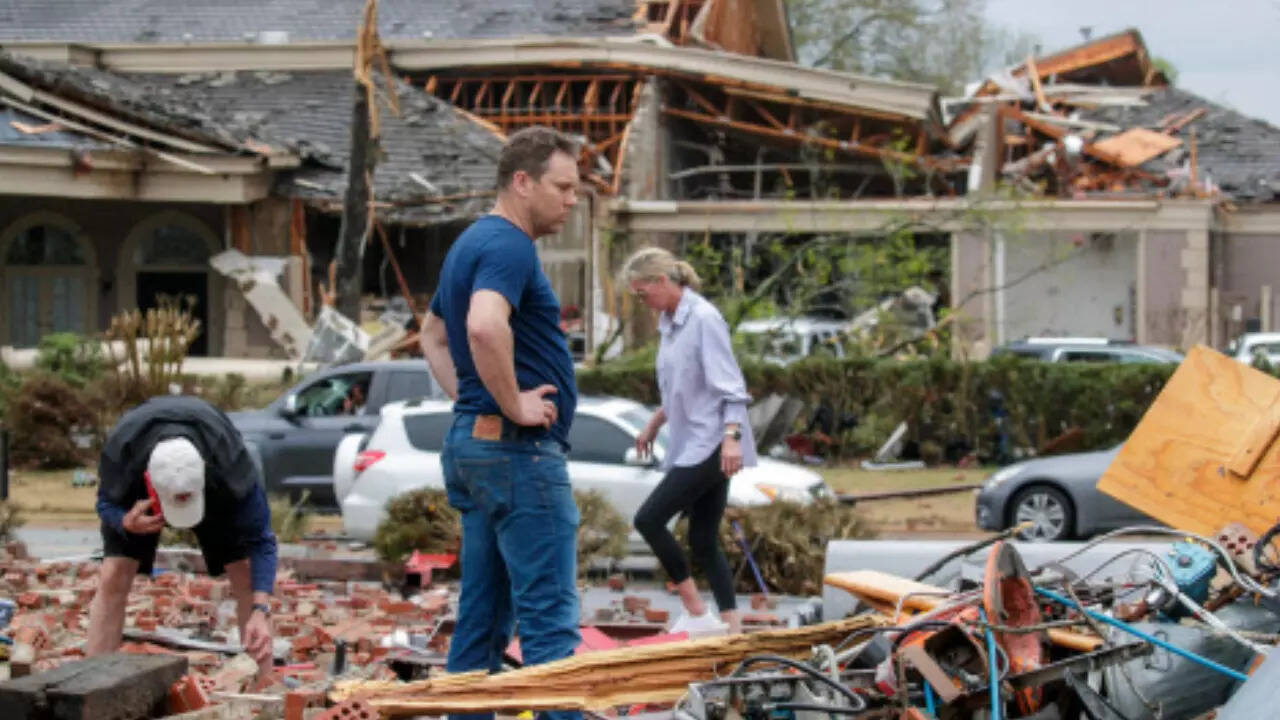 WASHINGTON: At least 3 people died and several got injured after a powerful Tornado hit Central US on Friday, CNN reported.
Weather forecasters warned that the threat would continue to persist. Due to the tornadoes in multiple parts of the US, homes were torn to pieces and neighbourhoods were reduced to a scatter of debris.
According to Madeline Roberts, a representative for Pulaski County, who talked to CNN, the first fatality was recorded in North Little Rock, Arkansas, where a strong tornado destroyed the region Friday afternoon.
At least 50 hospitalisations were reported in the region, and more were anticipated, according to Roberts.
Moreover, two people died in the city of Wynne, St. Francis County Coroner Miles Kimble said, who travelled to Cross County to assist, CNN reported.
Governor Sarah Huckabee Sanders of Arkansas announced a state of emergency and deployed the state's
National Guard
, saying the state will "spare no resource" in reacting to and recovering from the storm.
According to poweroutage.us, there were more than 74,000 consumers without electricity Friday night across the state, as per the American broadcaster. The Tornado ripped the Central parts of the US a week after a strong storm swept across Mississippi and left at least 26 dead.
Source link